User:Heritage
From AcaWiki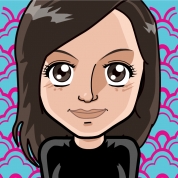 Becky Heritage
Parsons The New School for Design: Design + Technology, New York, New York
Throughout my education and professional career, I have pursued the opportunity to work with international and domestic artists in remote and local, academic and artistic collaborations.
As an educator: My teaching philosophy and curriculum design involves learning through doing or play. As a designer: I value Open Source, Sustainable, and Cultural Pluralistic designs. As an artist: I practice electronic/interactive media and painting, possessing a BFA in Drawing + Painting and an MFA in Design + Technology.
I work in New York, involved in the visual arts, and its education, as well as communication design and technology research and collaborations. I'm currently Part-Time Faculty at Parsons Design + Technology, and Staff at Eyebeam Art + Technology Center.
beckyheritage.com Parsons Communication Design + Technology Eyebeam Art + Technology